Owner Operator
Spitale, Co. is looking for flatbed and step deck owner operators (O/O) who want to be part of a great team. If you are a safe driver with some experience, and you live within a 300 mile radius of Searcy, AR give us a call.
(501) 278 5925

Our Mission
To make ourselves as indispensable to our customers as they are to us by providing exceptional and comprehensive transportation services.
Our Focus
The most challenging freight shipped on open deck trailers.
Our Story
In 1996 things were looking up for Dan Spitale...
Read More


Our Specialties
Complete flatbed service
Project and logistical management
Oversize and overweight
Weather protected machinery/equipment transport
Multi-drops and distribution routes
Time critical delivery
Non-transferring LTL on flatbed

Current Events
Fourth Mini Deck Double Drop!
June 30th 2021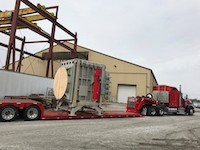 In February we placed our fourth Mini Deck Double Drop into active service. The term "Mini Deck" generally refers to trailers constructed from specially engineered, ultra-thin main beams in the 6-8" range. By using this design, our new Mini Double Drop's loaded deck height is reduced to 11" of ride height, down from the standard equipment height of a minimum 18".

Company Profile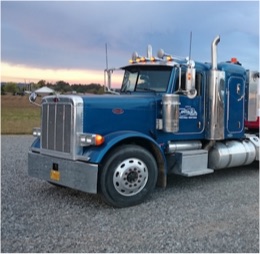 Spitale Transportation was founded in January of 1997 as a hot shot carrier here in Searcy, AR. After several years of operation in that capacity we added brokerage services to our capability so that we could provide a more complete package of services to our customers. In 2000 we phased out our hot shot operations and began partnering with Class 8 owner operators to build our truckload fleet.
Read More


360 Morris School Road
Search, AR 72143

(501) 278-5925

(501) 368-8071

Dan Spitale

dan@spitaletransportation.com