Current Events
30th June 2021
In February we placed our fourth Mini Deck Double Drop into active service.
The term "Mini Deck" generally refers to trailers constructed from specially engineered, ultra-thin main beams in the 6-8" range. By using this design, our new Mini Double Drop's loaded deck height is reduced to 11" of ride height, down from the standard equipment height of a minimum 18". This means we are able to keep a 14' tall load under 15' transport height, greatly increasing our efficiency when transporting to points East.
Working with Nelson Manufacturing, we were able to take our years of our specific design and use experience and pack it into this platform. We achieved not only the ride height needed, but we also increased the trailer well length to a full 30' while maintaining an overall 48' trailer that is legal to run with multiple pieces in the well in all 48 states.
Thank you for your business, without you we would have no need for this investment.
---
6th May 2020
20/20/20 CLUB OF EXCELLENCE 2019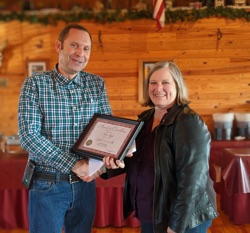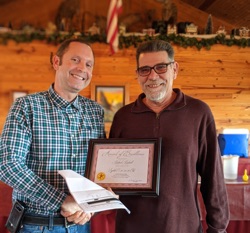 ---
4th May 2020
New Equipment
Spitale Transportation is proud to announce the addition of our 2nd 53' Conestoga step deck. This equipment has been added to enhance our "weather protected" transport service to our customers. This new equipment features interior dimensions of 42Lx8-6Wx10-3T on the lower deck.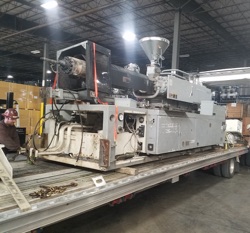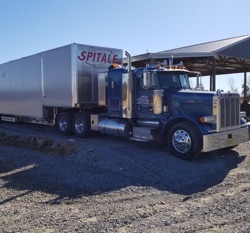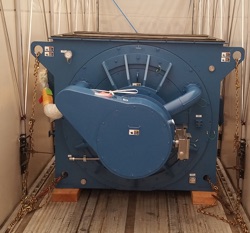 ---
3rd May 2020
Platinum Safety Award
April 24 2020 we received this message from our Great West representative. This is a coveted award that our team has worked hard to earn. I am proud to say that this makes our 4th Platinum award since 2012.
Dan,
I am pleased to inform you that you have earned the platinum fleet (NSA) award plaque for 2019. Congratulations on receiving this award from Great West.
Tony Evans STAR, APSS, FSR
Safety Representative
---
23rd January 2018
20/20/20 CLUB OF EXCELLENCE 2018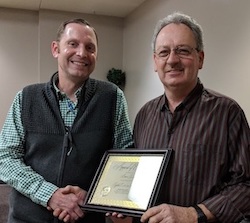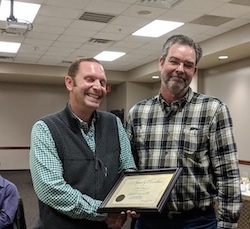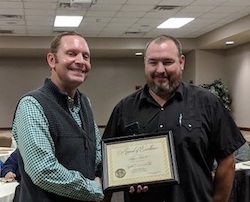 ---
Safety Award
13th May 2018
SEARCY, ARKANSAS – May 1, 2018 – Spitale, Co. was recently awarded a gold safety award from Great West Casualty Company, a liability insurance provider. The award, which is based on crash data collected per million miles, is a yearly recognition platform honoring the safest of Great West's 600 carrier affiliates.
Spitale, Co staff and owner/operators are committed to safety, protecting both the general motoring public as well as individuals within the transportation industry. "Safety First" on the highways, jobsites, and customers' facilities is the first priority for Spitale, Co., providing customers with safe, efficient, and reliable service.
Great West Casualty Company is the nation's leading provider of property and casualty insurance for the trucking industry. With over 50 years of experience, Great West offers risk management, underwriting, claims, and loss control services exclusively to the trucking industry. Great West is headquartered in South Sioux City, NE, and has regional offices in Meridian, ID, Bloomington, IN, Knoxville, TN, and Arlington, TX.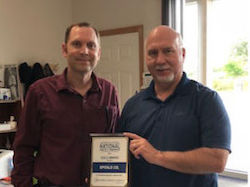 20/20/20 CLUB OF EXCELLENCE 2017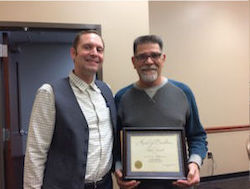 ---
Safety Award 2016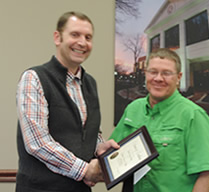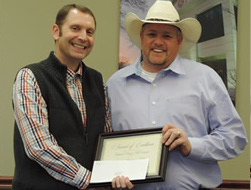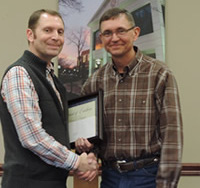 360 Morris School Road
Search, AR 72143

(501) 278-5925

(501) 368-8071

Dan Spitale

dan@spitaletransportation.com