Spitale, Inc.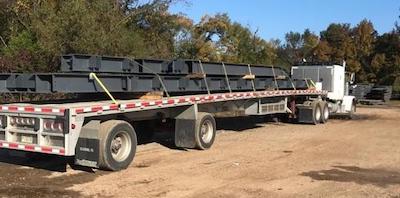 At Spitale, Inc. we are not just another freight broker. We are transportation professionals with high standards of performance using proven methodology. At Spitale brokerage is not simply posting loads and forgetting. Each load is prioritized, booked, tracked, and insured by us until delivery. Our ongoing relationships with our carrier base leads us to place each load with "known" entities and then track them from pickup to delivery. New carriers are thoroughly vetted in areas of performance, safety and even insurance providers to insure that our customers are getting the best.
Our Specialties
Complete flatbed service
Project and logistical management
Oversize and overweight
Multi-drops and distribution routes
Time critical delivery
Non-transferring LTL on flatbed
Equipment Inventory
Standard: Flatbed, Step deck, Van
Specialized: We routinely work with carriers to provide Double Drops, Extendable, Multi axle RGN, Tank Dollies. Virtually any tractor trailer combination or configuration imaginable is available through our network of carrier's equipment inventory pools.
Expedited: Flat, Step Deck & Van


360 Morris School Road
Search, AR 72143

(501) 278-5925

(501) 368-8071

Dan Spitale

dan@spitaletransportation.com