Our Owner Operator based flatbed truck line consisting of the very best professional drivers in the business, and with their help we are able to consistently provide exceptional service.
Our Specialties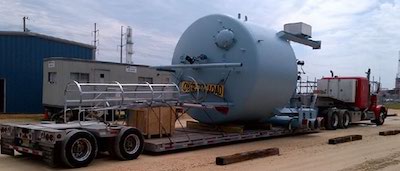 Multi drop & distribution routes – We make it our business to familiarize ourselves with your products so that each portion of every shipment arrives at the correct destination on time. We keep detailed notes on shipper and receiver specifications and pass that information on to our drivers so that they can fulfill your expectations.
Time Critical-On time means just that. At Spitale our drivers are trained that 15 minutes early is on time.
Standard Open deck transport-Everybody does standard transport. We do it exceptionally well.
Oversize – We are focused on large bulky items. We have in our equipment inventory multiple 53' Step Decks, Flatbeds, and Double drops. This specialized equipment gives us some of the largest and lowest deck areas in the country. Our team of skilled drivers is highly trained and capable of delivering your oversize loads.
Critical Weather Protect-Our drivers are able to protect your equipment using special sized tarps or our purpose built conestoga trailers.
Job Site Delivery-We are prepared to plan access routes, communicate schedules, be equipped with PPE, pass security clearances and put your products on site.
Equipment Inventory
12 power units
5 lightweight step deck trailers 53' equipped with levelers (42'bottom deck, 11' top deck) 46,000# or greater payload (1 standard 2 low pro) (2 completely enclosed conestoga 123" inside height)
8 lightweight flatbed trailers 48' and 53' 48,000# or greater payload
3 extendible, detachable, double drop/RGN; dimensions in well are 28-3'- closed to 45' open, 12" deck height, 24 ton payload


360 Morris School Road
Search, AR 72143

(501) 278-5925

(501) 368-8071

Dan Spitale

dan@spitaletransportation.com