Company Profile
Spitale Transportation was founded in January of 1997 as a hot shot carrier here in Searcy, AR. After several years of operation in that capacity we added brokerage services to our capability so that we could provide a more complete package of services to our customers. In 2000 we phased out our hot shot operations and began partnering with Class 8 owner operators to build our truckload fleet.
Today we have a tremendous group of owner operators that make up our driver fleet and enable us to tackle the most challenging freight movements. Our brokerage division works hand-in-hand with our trucking side and allows us to never say NO to our customers.
Our focus has become managing the most challenging freight movements, with an emphasis on multi drop, and time critical deliveries. Additionally we specialize in transporting large and bulky oversize items. Our fleet includes 53' flats, 53' step decks, and 48' extendable double drops. Our modular double drops are able to adjust to as low a deck height as 12" and as long a well area as 45'. At Spitale Transportation our desire to be on the cutting edge of customer service has led to our substantial investments in technology, equipment, and our staff.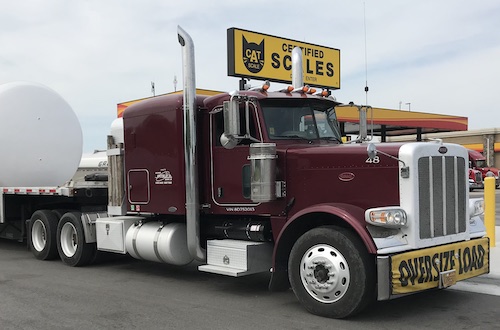 360 Morris School Road
Search, AR 72143

(501) 278-5925

(501) 368-8071

Dan Spitale

dan@spitaletransportation.com